Our Senior Pastor:
Rev. Kendall J. Guthrie, M.Div.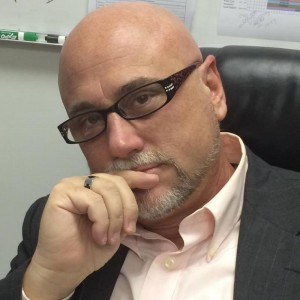 Greetings,
I am the Senior Pastor of Christ Church of Peace, but not the only minister. As Christians we are all called to be in ministry together as we advance the truth, love and power of our awesome Creator, Redeemer and Sustainer, our Lord and Savior Jesus Christ. We are all Christ's hands, feet, mouth and ears. We are surrounded by seekers, who walk through our doors every Sunday, bringing with them their dedication to worship and their need to experience God's presence. It is truly a blessing to part of the vibrant worship, fellowship and outreach of CCOP, knowing that all are welcome to come and be a part.
I began preaching at the age of 12 in a small United Methodist Church in a small coastal community in North Carolina. I answered God's call to pursue full time ministry in 1982 as I was graduating high school. I completed my BA degree in Biblical Literature in 1986 and my Masters of Divinity Degree (M.Div) from Asbury Theological Seminary in 1990, going on from there to become a fully ordained and credentialed pastor within the United Methodist Church in the North Carolina Conference. During my time as UMC pastor, I served four congregations, one that I chartered as a newly developed congregation.
I am a founding member of CCOP and worked with the earliest core group to contribute to the development of the congregation beginning in November of 2000. It was not until several years later that I felt God calling me back to CCOP and to ministry. I was appointed to become the Senior Pastor by July 2014 and have been consistently blessed by God's mercy and grace and for the opportunity to minister here.
I am blessed to be the father of two beautiful children; my son Jesse (wife Nicole) and my daughter Cara. I am thankful for how parenting changed my life and continues to be one of the most rewarding parts of me in this journey called life.
My vision for CCOP, is that we continue to be totally open to the voice of God and the leading of the Holy Spirit. CCOP has always maintained our commitment to provide a place for worship for all seekers. Saying that, I will also state my conviction that CCOP is not a "gay" church. CCOP is God's church. Our ministry and welcome is to all seekers, regardless of gender, age, race, ethnicity, religious background or sexual orientation, because "God so loved the world, so much that he gave his only son so that whosoever believes in Him would not perish, but would have eternal life." (John 3:16)
Grace and Peace,
Pastor Kendall
Our Minister of Music:
Rev. Larry Michael (Mike) Feltman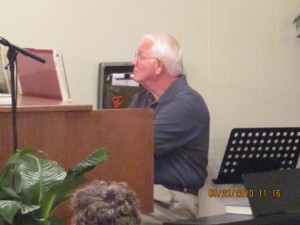 Mike was born and raised in Atlanta, Georgia and graduated with a music scholarship from Walter F. George High School.  He graduated from Truett McConnell Junior College in 1969 with an Associate in Music degree.  He attended the University of Georgia and later graduated from Mercer University in Atlanta in 1972.
Mike has served churches in Georgia and Florida.  Mike taught elementary music for the Duval County School Board for eight years. He retired in 2004 but continued to serve at the Unity Church of Jacksonville until 2007.  He joined the staff of Christ Church of Peace as organist on September 2, 2007, and then added the position as Minister of Music (formerly Pastor of Worship Arts) in 2008.
Mike was ordained to the gospel ministry by First Baptist Church of Madison, Georgia in 1983.