Have a question about who we are?  What we believe?  When we meet and our special events are scheduled? Where we're located? Why you would want to visit and be blessed by our worship?  Use the contact information on this page to reach us with your questions, comments, concerns, etc.
Christ Church of Peace is located at 1240 S. McDuff Avenue in the Riverside (32205) area of Jacksonville.  When facing Lee High School, we are on the left side—between Park Street and Lee High School.
1240 South McDuff Avenue, Jacksonville, FL 32205
A parking lot at the high school is available for use during Sunday worship, and street parking is plentiful all around our building.
Need specific directions?  Just click on the link below.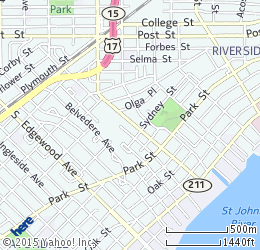 We are all from different religious, political, and socioeconomic backgrounds.  Some of us dress casually and some of us dress up.  We encourage you to come as you are to worship God in a community of believers who are WELCOMING… INCLUSIVE… AFFIRMING…