Weekly Worship Services at 10:30 AM Every Sunday
Join us for a spirited and spiritual time of prayer, meditation, teaching, worship, and fellowship.  Regardless of your church or denominational background, you will feel welcome, comfortable, and at home in our sanctuary as we learn, share, and minister to each other.  Our worship services tend to be more of the traditional style with readings, responses, a blend of styles of music, musical guests, prayers, a period of meditation we call "Quiet Time", sermons and weekly communion.  We depend heavily on laity to assist in all services, making a concerted effort to include people of all races, genders, orientations.  Our service lasts about 75 minutes, followed by a time for fellowship.
The Eucharistic Ministers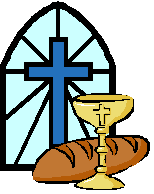 at Christ Church of Peace are the Servers who administer the elements, and the Holders who hold the element during communion. Ministers are positioned for prayers with communicants and candles are available for lighting for prayers. An Altar Team works with our Eucharistic Ministry to prepare the sacraments, the altar, and candelabras prior to Sunday's service, and then takes down the altar following the service.
Ushers and Greeters 
greet and welcome everyone to our Sunday Worship service, distributing bulletins and information packets to newcomers.  During the service, ushers and greeters count the number of adults and children attending, so that we can plan and prepare our accommodations and sacraments effectively.
Our Pastoral Staff and Administrative Staff 
meet weekly to review and plan services and events for the church.
Operating with an "Open Door Policy" the Pastoral Staff of Christ Church of Peace has primary responsibility for planning all worship services, weddings, funerals, etc., and welcomes comments and suggestions.
Our Shepherd Ministry Program: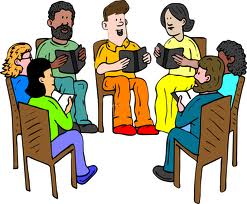 One of the most important responsibilities of any church is to minister effectively to its membership .  To meet this responsibility, Christ Church of Peace created Shepherd Ministry Teams, each headed by at least one Shepherd.  By dividing the congregation into these smaller units we feel the needs, cares and concerns of all individuals in our congregation can best be ministered to graciously.  If you would like to discuss being a Shepherd, or aren't sure who is your Shepherd, please contact the church office or email  →  Shepherd Ministry Leader
____________________________
Monthly Meetings
1st Sundays: CCOP Singers Practice at 9:30 AM and Sing at the 10:30 AM Service
2nd Sundays: Shepherd Ministry Team Meets following church service in the conference room
3rd Sundays: Ministry Operations Team (MOT) Meets following church service at 12:30 PM

3rd Thursdays: PFLAG Meetings Held at CCOP at 7:00PM.
3rd Saturdays: Dinner Social.  Meet at church at 6:30pm and group decides where to go out for dinner.  Great fellowship opportunities!  Check our Facebook group to see where we're dining next!
Christ Church of Peace believes in serving and giving back to the community. Along with spiritual activities and social events, we donate to a number of vital community services and provide some ministries of our own.  If you are interested in these opportunities, please contact Pastor Kendall.